EXPLORE OUR SHORT LAST MINUTE SAFARI OFFERS
Featured Safari Tours Packages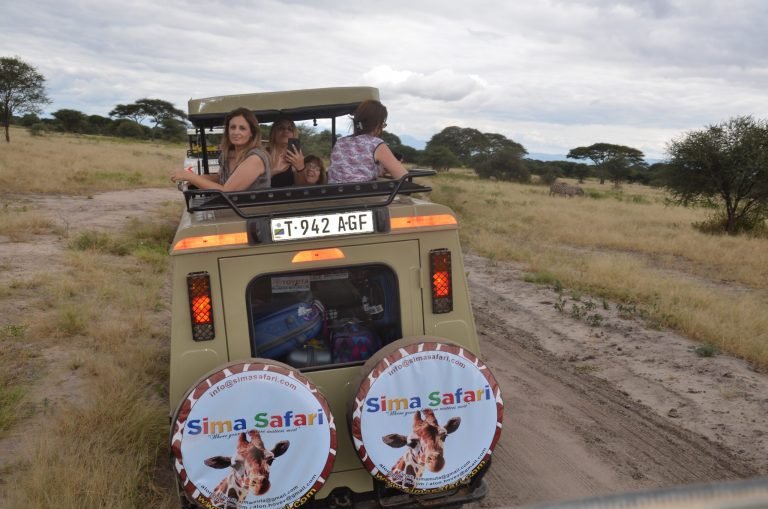 A journey into the Serengeti wilderness -JANUARY – MARCH
Following the great migration, 8 days of exciting Safari in North Tanzania.
Create Your
Tailor Made Package
Highly Recommended
Eytan Dafni
While I'm waiting for the return flight, I can't help but thank Alon Hovev from Sima Safari for the organization and all the wonderful coordinations that I went through in Tanzania. Also i want to thanks to Lawrence who was the driver and guide in the safari. We saw about 130 different species of animals including over 100 birds.He has an amazing ability to identify each and every one of them. True professional. Thanks again to Lawrence for the amazing safari and to Alon for everything
Looking for Adventure?
Carole Guez Grumbach
We just got back from a fantastic stay in Tanzania and Zanzibar thanks to Sima Safari and Alon Hovav. Everything was exceptional, perfect, well beyond our expectations. A very special thank to the fantastic Godfrey which was just the most wonderful guide we could have dreamed of....everything was organized perfectly to the smallest detail. Godfrey worked constantly behind the scenes, during the 5 days of safari to take us to the best sites, in the evening so that everything went well in the different hotels. Godfrey made these long hours spent in the jeep, moments of intelligence, humor, hapiness with great knowledge of the region, the animal world and local people. We were a family of 6 people including 4 "children" (16 til 22), we eat only kosher and I can say that at no time we suffered complications to eat our hunger. In each resort a great meal specially prepared for us was waiting for us. (At Serengeti camp, we even entered the kitchen to prepare by ourself our meal in our own pans). in summary, we had 8 days of dream (including 4 days in Zanzibar). thank you to Alon Hovav and Sima Safari, to Super Godfrey, and to Hadas for organizing fantastic excursions in Zanzibar! we lived a dream that I hope will be renewed! Afterwards Michael picked us up with an open Toyota 4WD. He's an expert for finding the right spots. Within a few hours we had already seen a lot of different wild animals: lions, giraffes, zebra, warthog, water buffalo, wild dogs, impalas, baboons.... Selous gives you a good chance to come very close to the animals without other cars around you. Just you and the driver. We stayed in the Mivumo Serena Lodge, which was incredible! Perfect food and nice Lodge with friendly people and high class service. DanielleISR
Incredible experience with everything taken care of
We took a private safari tour with our family. We booked thorough Sima and asked them to recommend a trip they see fit for our 7 days time. They prepared a wonderful safari trip with the level of excitement rising from day to day. It started with Trangerie, than to Ngorongoro crater (our favorite views) and last - 2 days at the Serengeti. The hotels chosen were excellent. Our guide, Godfrey, had vast knowledge with answers to any question we had about Tanzania, its people and its wildlife, and spotted the tigers from far away. He had everything planned, and we simply had to agree on the time to start at the morning and had everything organzied until being dropped at the lodge at night. TomerHarel
A Spectacular Experience in Tanzania
We are four friends who came to Tanzania to celebrate our 50th year, and we had high expectations from this trip. We have no words to describe the amazing experience we had with Sima Safari. Everything went smoothly, from planning, to pricing and of course the trip itself. Lawrence, our guide, was the best we could ask for. An endless bank of knowledge - every question we threw at him got a detailed answer. Just don't ask him why 🙂 Lawrence acted like a hawk and was always able to spot the most amazing animals in the vast plains of the safari, long before any other guide. The hotels were outstanding, some of them real luxuriously with a WOW effect. The food was simple but really tasty. Overall Alon and his team at Sima Safari really exceeded our expectations. Thank you from all of us! Tomer Ozeri
Tomeroztravel
After looking for a long time to re visit tanzania and looking to make my trip longer and unique I came across sima safari on the social network After a few calls to the company I understood that it's not like any other safari company The design and planning of my trip was Taylor made Every idea I had was put to action using their advice and experience We did bush sleeping with an amazing cock Had the best guide by far and always saw the most amount of animals with an awesome explanation We always had anything we wanted a phone call away talking to amazing people who do what they love and the best at it I want to say thank you from the bottom of my heart for everything I will come back and when I do it will be only with sima safari! Much love! Sonjab
Fantastic Safari !
We did a fantastic safari in Ngorongoro, Tarangire and Serengeti, all inclusive. It was a wonderful experience, and an excellent organisation of this 5 day trip. - Pick-up in Sansibar was on time and reliable both ways - All flights were well organized - The Lodges were fantastic, food and drinks and comfort – true paradise with very friendly staff - The tour program was excellent - The car was comfortable and reliable and just what we needed - And our driver Lom was one of the best guides we ever had the pleasure to travel with! He speaks English fluently, knows all the Flora and Fauna (even in Latin, I was so amazed), was on time and reliable, was always very polite and calm, treated all material with respect and drove the car carefully and with consideration, helped other drivers in need, explained everything and had answers to all questions. He did more than his share at all times. This guy is simply a jewel, I do hope that SimaSafari will keep him in their portfolio of guides. He is an outstanding ambassador for this company and just what we travellers like: reliable, on time, with very good manners, calm. We saw so many animals, it was heaven (much more than in other parks in Africa). And every evening we had the pleasure of dining and staying in wonderfully luxurious lodges. We can highly recommend this Safari experience - Elran Chen
The most amazing experience with a most wonderful trip company!
My family visited Tanzanian Safary for 5 days and Zanzibar Island for another 5 days, all of the trip handled by Alon Hovev, the sima safary owner. From the beginning of planning the trip, Alon was wonderful. Explained and took care for all of the details from the largest to the tiniest. So actually we had nothing to worry about. When we arrived at Tanzania, we had a wonderful welcoming by our trip guide and driver (Gidion Daniel), which we discovered throughout the trip that he is an amazing man! A lot of knowledge, kind, patient and tried hard every time, again and again to give us the best experience that could be. He is absolutely THE BEST! At Zanzibar Island we took the safary blue trip that was handled by Hadas (also from sima safary) and it was a joy. Bottom line, Sima safary is a great travel company with a lot of care and thinking so that the tourists will enjoy the most!
Sima Safari was created with Love. The company was founded by Sima, a Tanzanian, who met Alon Hovev, an Israeli with 20 years of experience in Africa. Together, they discovered their passion for the endless plains of Africa with their animals, mountains, lakes and the Indian Ocean. Hence the idea of sharing their love and making it an experience for you with Safari Tours Packages. Together with our dedicated staff and amazing guides, we advocate providing the highest level of service there, while paying attention to the small details, maintaining and integrating African authenticity. All this while committing to the most attractive prices in the market.
We have a Fantastic range of Safari Tour Packages!
If you are not sure yet with your choice,
CONTACT OUR TEAM OF SAFARI EXPERTS FOR MORE INFORMATION AND GUIDANCE!